Kellen Winslow Done in Tampa Bay, Dallas Clark on the Way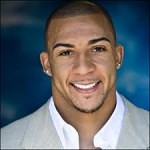 Bucs exciting tight end Kellen Winslow has apparently been granted his walking papers from the team today.
Via Ross Tucker:
TE Kellen Winslow told Sirius the Buccaneers are trying to trade him. Which helps explain the Dallas Clark workout.
It looks like Tampa is in a "quick rebuild" mode and possibly Kellen isn't in their plans. Dallas Clark apparenlty is. I thought Dallas Clark was a lock to join Peyton Manning in Denver, but the Broncos opted to sign Jacob Tamme instead.