Miami RB Lamar Miller Enters 2012 NFL Draft
Updated: December 13, 2011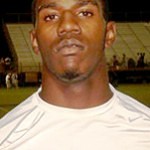 Just a few days ago two other Hurricanes declared for the draft in Tommy Streeter and Marcus Forston.  Now a third player from 'The U' will join them on Sundays.  Star running back Lamar Miller has officially declared himself eligible for the 2012 draft.
The U confirmed Monday afternoon that, as expected, running back Lamar Miller has decided to forego another season of collegiate eligibility and make himself available for the April NFL draft.  As a redshirt sophomore, Miller actually had two years of eligibility remaining.

Source: PFT
You have to wonder if this is because of the sanctions that are raining down on the Miami program, or if it's because the players are truly ready to move on.  Miller is a good back, and will probably be the third runner taken behind Trent Richardson and Montee Ball.  It is doubtful he makes the first round but anything surely can happen after the combine.