Browns to Release Peyton Hillis Soon?
Updated: November 6, 2011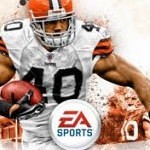 The story of Peyton Hillis is a very weird one, with all sorts of random stories slowly leaking out. Apparently after missing a charity event and displaying lots of "erratic behavior" some teammates had a Tyrone Biggums (Dave Chappelle) style intervention to let Peyton know how they feel.
Now it seems that the rubber may be meeting the road, and Hillis just might get released during the season.
The Cleveland Browns are ready to let embattled running back Peyton Hillis leave as a free agent after the season, the Cleveland Plain Dealer reported Saturday.

Citing an unnamed source, the report said the Browns have had their fill of Hillis, who has distracted the team with a series of problems and erratic behavior this season. "It's one thing after another, and what's been out there isn't even the half of it," the source told the Plain Dealer.

Read more: http://aol.sportingnews.com/nfl/story/2011-11-05/report-browns-ready-to-let-peyton-hillis-walk-after-season#ixzz1cuiNm4Kb
If the Browns let Hillis go expect Broncos fans to be very vocal about bringing him back to the team he was drafted. Cleveland can't seem to get a break.
Blame Lebron.