Braylon Edwards Puts 100 Kids Through College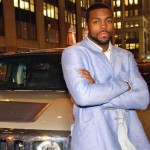 In a world where many athletes are painted with the negative brush for no reason at all, many things that these so called bad guys do don't get any shine.  Many people place Braylon in that "bad guy" category for a few comments he made about Cleveland and a few dropped passes.  All in all, he actually seems like a decent guy.
Braylon tweeted:
"As the 2nd most hated man in Clev & a man of my word, today I will honor a promise made to 100 students in Cleveland years ago. The last of my Advance 100 students will graduate from my program and head off to college on scholarships that I will provide them with. Guys, enjoy and embrace your new beginnings and remember your promise to me, to reach back & help someone else along the way."
Big shout out to Braylon Edwards for doing this.  The NFL ought to match his contributions but you know they won't.