NFL cancels Rookie Symposium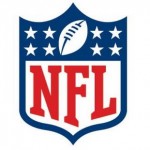 The NFL cancelled its first event because of the lockout- the Rookie Symposium. This cancellation has two major effects for rookies- both on and off the field.
Usually held in the beginning of June, the Rookie Symposium is a conference where rookies learn the NFL lifestyle; they learn about managing finances, adjusting their mindset to that of an NFL player, and staying out of trouble off of the field.
Rookies with character concerns will be the ones to watch out for off of the field. Players like Ravens CB Jimmy Smith and Patriots QB Ryan Mallet are now more at risk to find themselves incarcerated. It's a good thing both have strong locker rooms to help guide them.
Expect lesser-than-expected play on the field from rookies, especially those picked in the first round. Living in a big city and having lots of money will distract attention from work. Guys with concerns about their work ethic, like Panthers QB Cam Newton and Lions DT Nick Fairley, could be no-shows for the first part of the season.
Hopefully this is just one of few events that is forced to be cancelled because of the lockout, but it will have its effects regardless.