2012 NFL Draft Rankings Posted!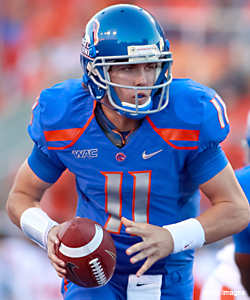 That's right you are reading this correct. Mock Draft HQ is the first site to post it's 2012 rankings. (Yes, I checked everyone else's site, no one else has rankings up!) What does this mean for you? Well for one it is now much easier for you to create your own mock draft using our application. Simply click rankings and see where we have the guys ranked. If you agree, cool. If you don't, even better! Healthy disagreements go a long way in evaluating these guys.
As the season progresses we of course will do more and more updates so stay posted for that. And as always if you own a site related to football, or the NFL Draft don't hesitate to contact us for a link exchange.
Some highlights of the rankings:
Is Andrew Luck the #1 QB or someone else?!
Trent Richardson or LaMichael James the top rated runner?
Where did Nate Potter land in our tackle rankings?
Did the University of North Carolina dominate the defensive rankings again?
Did the Ohio State controversy hurt Mike Brewster and Terelle Pryor?
Do we believe in Kellen Moore's NFL chances?