Does Jimmy Smith have too much swag for the NFL?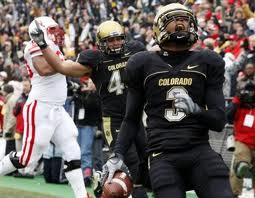 Pro Football Reports that a number of NFL teams have taken Jimmy Smith completely off their draft boards.  Concerns about his inconsistency, arrest record, and attitude have teams wavering away from the former University of Colorado star cornerback.
In a lot of instances, that kind of swagger can make or break an NFL career.  You definitely want corners who are overconfident.  But you don't want a corner who is overconfident to the fact he tries to pick off every ball that comes his way and gets burned consistently due to that.
I have been watching a lot of game footage on Smith and I think he is a first round talent without a doubt.  He's a very solid tackler, adequate cover-man, and just plays with that confidence that you have to love to see from a cornerback.  If Smith gets in with a locker room in tune with his personality we may look back and say he was one of if not the best cornerback from this class.