Prospect to Watch: Simmie Cobbs Jr WR IU
Updated: September 2, 2017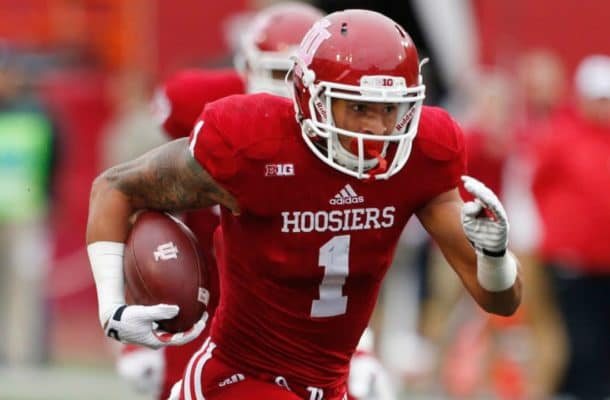 Simmie Cobbs Jr. broke into the national spotlight with a dominant performance vs. Ohio State. Even though the Hoosiers took the L, Cobbs' draft stock took a huge W.
He totaled 11 catches 149 yards and a TD in a game where it was obvious that the game plan was to feed him as much as possible. Cobbs reminded me a lot of Brandon Marshall before I even looked up his stats and low behold he is a solid 6'4 220 lbs.
It seems like he was arrested for not taking his seat at a concert earlier this year. We'll scratch that as kids being kids and keep an eye on his Junior season.