Deion Sanders Gets FUE Hair Transplant
Updated: September 29, 2017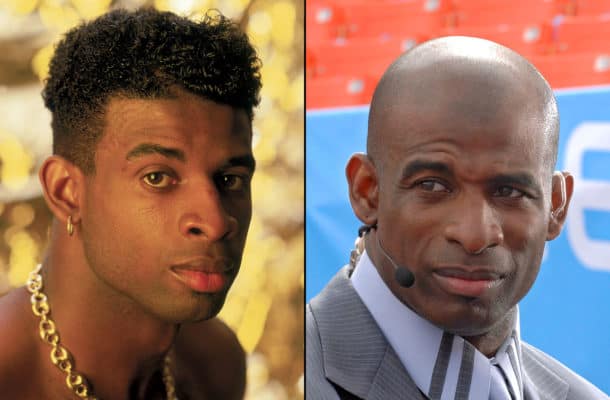 "Everyone is buying b00ty, I got some hair!" -Deion Sanders
I'm not mad at you Deion. Prime went ahead and fixed his hairline after all these years rocking the baldy and bandanas. You can see from the smile on his face that the hairline restore is priceless:
Primetime done bought himself a new hairline 😂😂

(via @DeionSanders) pic.twitter.com/gZjZdXrKme

— Bleacher Report (@BleacherReport) September 29, 2017
Of course the clinic had to let us know that this was a real FUE job as Deion said, no dye or tattoos here:
Actually, he came to us 🙋‍♂️#DeionRESTORED

— RESTORE Hair (@restore) September 29, 2017
The only issue with these FUE transplants is that if you look really, really, really close you can see where the new hair is because it typically is not the same density of what the original region of your head had. But it still looks good.
Tyga still has the GOAT hair restore though. He has cornrows now!