SHOTS FIRED! Nessa Claps Back at Ray Lewis @NessNitty @RayLewis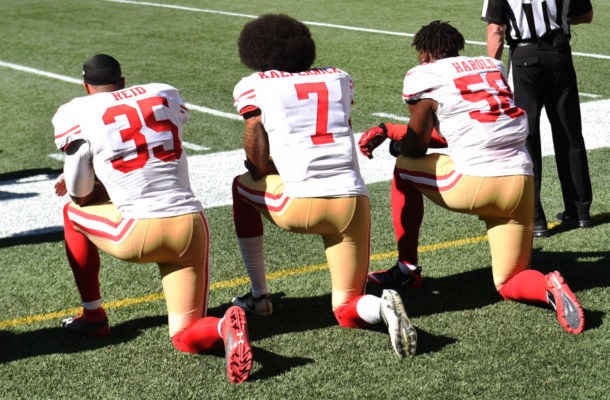 As you know, the NFL season is about to start and COLIN KAEPERNICK IS STILL UNSIGNED. All the signs of a coordinated movement to keep Kap out of the league are there, regardless of any horse and pony shows the owners care to partake in.
When it comes to the issue of signing Colin we have to go through these "will they or won't they?" arguments in the media but somehow Ryan Fitzpatrick and Josh McCown are still on NFL rosters.
Ray Lewis took to UNDISPUTED to argue that the Ravens shouldn't bring in Colin unless Joe Flacco is dead. That's paraphrased but basically what Ray was getting at. Colin is nuclear unless your starting QB is in a body cast. That's what Ray Lewis went on national TV.
The same Ray Lewis that… NEVER MIND…
Please remember that we are talking about a guy who engaged in a silent, non-violent, protest that did not disrupt the function of a NFL game in any way shape or form.
Anyways, Colin's girl Nessa from Hot97 went to twitter to take a direct shot at Ray: