Jaguars Fans Already Buying KAEPERNICK Jerseys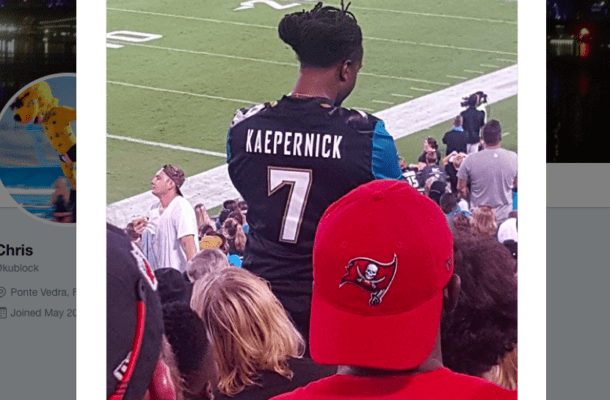 The Jags QB situation is so bad that owner Shad Khan has come out publicly and said that he is open to adding another QB. When asked specifically about Colin Kaepernick, Khan said that he "absolutely" is open to the idea.
So why hasn't it happened yet?
Maybe Coach Doug Marrone is giving Chad Henne one last chance to wow him before bringing in Colin. Who knows. We do know that Bortles will likely never see the field as he ironically has the same type of injury clause in his contract that forced Kap to restructure with the 49ers so he could play.
Fans don't care about that though. They already copped the jersey.