Wolves Acquire Jimmy Butler From Bulls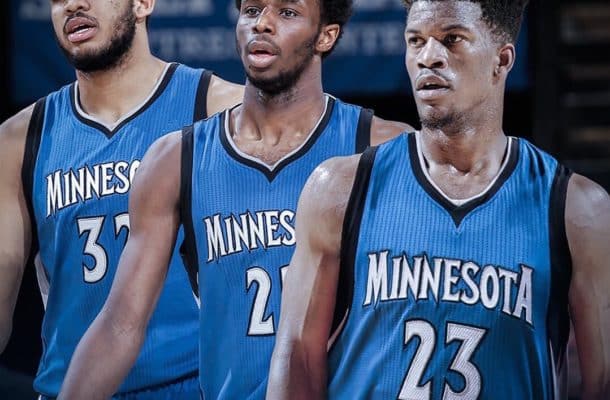 Since everyone wants to troll the autopost on twitter, I guess I'll go ahead and drop a post on this trade so we're all up to date. The Wolves traded Zach LaVine and Kris Dunn to the Bulls for SF Jimmy Butler.
Butler was involved in Cavaliers trade talk but ultimately no team wanted to take on Kevin Love's salary. Wolves coach Tom Thibodeau is a big Butler fan and coached him in Chicago so of course he was on board to flip LaVine for a proven product.
It looks like the Wolves are in win now mode with Wiggins and Embiid eligible to leave and team up somewhere after next season. And if no one else in NBA circles is talking about it, I will.

Wiggins and Embiid are clearly up to something. They randomly post each other on each other's instagrams as if they were #MCMs and #MCEs. These BFFs are going to pull a Wade and Lebron, remember where you heard it first.
Hopefully the Wolves can win enough games to convince Wiggins not to bounce and join THE FEDS (Fultz, Embiid, Dario, Simmons.)