Lamelo Ball's AAU Shot Selection Leaves Much Desired [Video]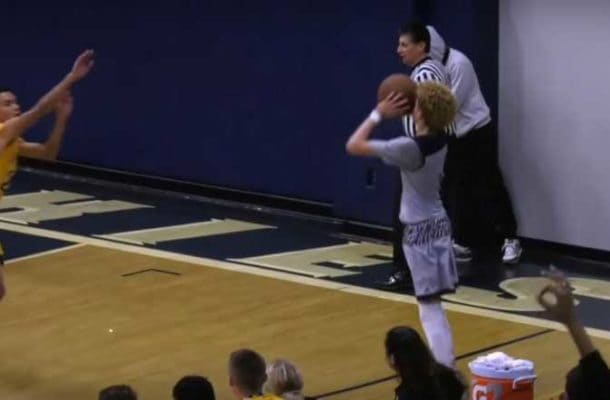 Lamelo Ball is getting some hype at the young age of 15 (he scored 90+ in a game this year) but even a 15 year old is not above criticism. Especially when he is the son of the BIG BALLER himself.
All jokes aside, I actually think he will be the best Ball brother in due time. What's wrong about his game? Well, beyond the trademark Ball family shooting form it is his shot selection. Melo's BIG BALLER AAU team got beat by 50 points by the Compton Magic and all the talk from the game was Melo's shot selection.
Check out the video below of Lamelo Ball's shooting night vs. Compton:
This dude LaMelo Ball has to be the worst person imaginable to play with pic.twitter.com/QGsUPLha6w

— NBA All Access (@nballaccess) May 28, 2017
What do you think? Will he get better with shot selection?
I think he may need to move to SG and be fed shots by a pass first PG, but again he's only 15 and is three years away from stepping on that UCLA court he's committed to.
Wishing all the best luck to him.