New York Jets 2017 Mock Draft Edition 2.0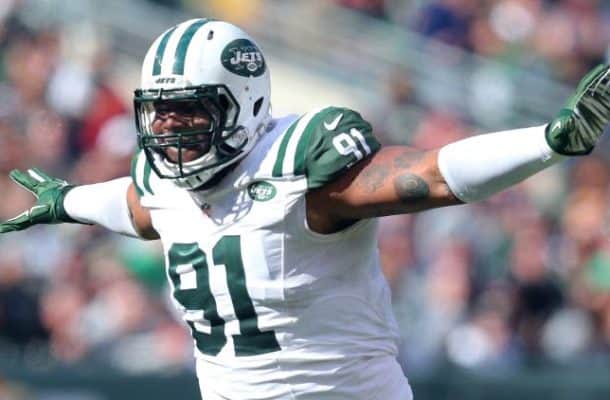 Are the Jets signing Jay Cutler? Are the Jets brining Geno Smith back for one more campaign?
No one knows the answers to these questions, but we do know that the J-E-T-S are thin at the QB position and now need to replace the production of WR Brandon Marshall who left for the Giants.
With a lot of trade pieces on the defensive line and some free agents anything is possible.
jbassetta22 is back with an all new 2017 Jets mock draft to reflect the future of this franchise!
His latest NY Jets 2017 NFL Mock Draft below:
Mocking the ideal picks for Gang Green/ Free Agency Predictions
1. Jets: Leonard Fournette RB LSU
The Jets have a lot of needs. Questions at QB, RB, WR, TE, OL, EDGE, CB, and FS have mockers all over the place with their first round selection. Some of these needs, however, will be filled through free agency in the coming weeks. Here are a list of my projected signings for NYJ, in order from biggest splash: 1. Brian Hoyer, QB 2. Nick Perry, OLB 3. Kelvin Beachum, OT 4. Cordarrelle Patterson, WR 5. Nolan Carroll, CB 6. Brian Schwenke, C 7. A.J. Klein, ILB 8. Hugh Thornton, OG 9. Greg Zuerlein, K 10. DIon Sims, TE. With their first selection, the Jets go after the best player available. Fournette is a dynamic back that we have not seen out of college since AP. People always question RB's high in the first round, but this guy is worth it and would be a steal at #6. I don't care if they have Forte and Powell already. Fournette is the future star of the team.
2. Jets: Marlon Humphrey CB Alabama
The Jets should be elated if they swipe up these 2 SEC dynamos in the first 2 rounds. The biggest weakness on this team last year was their putrid secondary, as they could use a new #1, #2, and #3 players at the position. Signing a solid CB2 like Carroll will help, but selecting a future CB1 who could start right away is big. Humphrey has the size speed and instincts to be a future Pro Bowler, and brings a championship pedigree along with it.
3. Jets: Roderick Johnson OT Florida State
I tabbed the Jets with 2 solid OL starters through free agency in OT Kelvin Beachum and C Brian Schwenke. The problem is they still have 2 other spots they need to fill on the line. I like Roderick Johnson. He is a bit of a project, but NYJ isn't going to be contending this year anyway. They can plug him in at RT or throw him right in and LT and groom him for the future.
4. Jets: Ryan Switzer WR North Carolina
The Jets received a 3rd round compensatory pick, so they will be selecting at 107. Switzer is exactly what the Jets need in a 4th round guy. Fast, Tough, Quick, Good hands, and great punt returner. After cutting Marshall, and Decker possibly on his way out soon, NYJ is left with Quincy Enunwa and a bunch of unproven lower-end guys. Switzer can make an immediate impact as a slot WR and return man.
5. Jets: Cole Hikutini TE Louisville
When was the last time the Jets had an even decent tight end? Dustin Keller? I guess so. Jace Amaro, Jeff Cumberland, Zach Sudfeld, and Kellen Davis all never panned out as big time pass catching options. Hikutini is a good receiver at 6'4 247. Pair a rookie receiver with a tough blocker-reciever in Dion Sims and we might have something here.
6. Jets: Joshua Dobbs QB Tennessee
I still love this pick. Dobbs helped himself in Indianapolis, and still might go in the mid-to-late rounds. If he happens to be here in the 6th, the Jets will jump on him. Low-risk, high-reward type pick who can be a serviceable backup in his first year. If they do sign Hoyer, this would be the 4th QB on the roster, but I believe he has the ability to make the team. Smart, athletic, and strong arm QB that has good upside is a steal in the 6th round.
7. Jets: Nate Hairston CB Temple
A WR turned CB, Hairston continues the pattern of high upside, project guys for the Jets in this draft. If there is one position the Jets will double-up on this year, it's CB. Good size at 6'0 196, Hairston is not afraid of tackling. Has the athletic ability to make this team.