The Ultimate Redskins 2017 Mock Draft I
Updated: February 12, 2017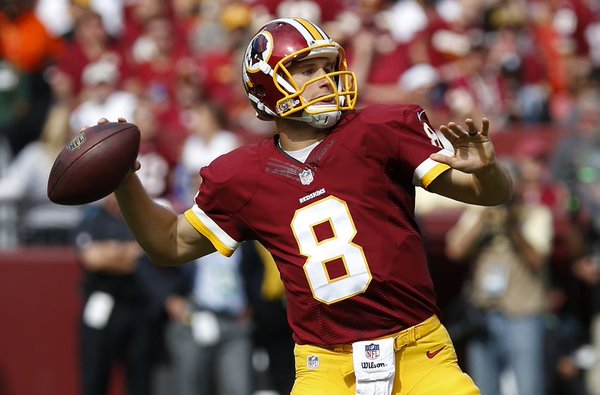 Can the Redskins improve on last year's record and win the NFC East? The Dallas Cowboys look like formidable opponents and the young Eagles are only going to get better, so we will have to see how it all shakes out.
The biggest question is what will happen to Kirk Cousins long-term but likely Kirk will be the QB in 2017. But what about the rest of the squad?
Draftp is back with his 2017 NFL Mock for the Redskins, check it:
This is my 1st draft since the end of the 2016 season. The Redskins are poised to make a lot of changes this off season with both players and coaching staff. One of their changes with their coaching staff, the hiring of DB coach Torrian Gray, may have inadvertently tipped their hat as to which direction they may head in this years draft.

Torrian Gray spent this last year coaching a highly rated Florida Gator secondary that has 3 players in top 100 coming out in this years draft. Before this last year Gray spent 11 years at Virginia Tech where he was a highly rated DB before becoming a coach. The Redskins GM Scotty Mac has a long history of drafting Virginia Tech DB's. It only make sense that he would hire Gray. Gray comes to the team with great knowledge of those Gator players the Skins are interested in.

Team Needs: CB, FS, DL, Edge, ILB, G, WR, RB
1. Redskins: Jalen Tabor CB Florida
1st round pick, CB Teez Tabor 6-0, 201 lbs. Tabor is a day one starter for the Redskins. He has ideal size, speed and athleticism to be an all pro. Non football issues maybe a concern but with his college coach in the Redskins coaching ranks those issues may be minimalized.
2. Redskins: Isaiah Jones WR East Carolina
2nd round pick, WR Zay Jones 6-2, 202 lbs. Jones' draft stock has been on the rise over the last month with a strong showing Senior Bowl week. He has the potential of being a top level wide out in the NFL.
3. Redskins: Montravius Adams DT Auburn
3rd round pick, DT Montravius Adams 6-3, 308 lbs. Adams is a player the Redskins interviewed Senior Bowl week where he stood out among other DT's. He definitely showed what a disruptive force he can be.
4. Redskins: Marcus Maye S Florida
4th round pick, FS Marcus Maye 5-11, 216 lbs. Maye is coming off a season ending injury that has caused his player ranking to drop some what. Maye is a solid hitter with good range.
FLIP THE PAGE BELOW TO CONTINUE…
Pages: 1 2