Pittsburgh Steelers 3 Round 2017 Mock Draft
Updated: February 21, 2017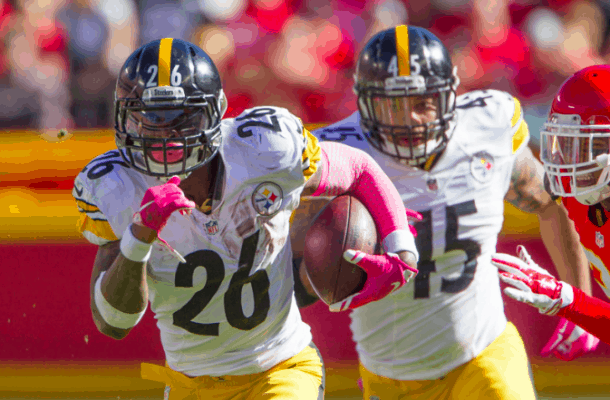 The Steelers are looking to bring home the Lombardi in 2017. Don't get me wrong, going to the AFC Championship was a huge deal but you can only imagine "what if" in the case of Pittsburgh's 2016 playoff exit.
Making Chris Hogan look like Jerry Rice was definitely not how the black and gold planned to finish 2016.
So how will the 13-6 Steelers get over the hump? Glad you asked.
trevordstreet has dropped a new Steeler's mock draft for us below:
1. Steelers: Marshon Lattimore CB Ohio State
After seeing what Tom Brady did to the secondary, I don't think anyone disagrees the Steelers need help in their secondary. I know a lot of people have Lattimore going top 10 in their mocks but their is also a chance he could fall, due to limited time in the starting role, and also his tackling form. Lattimore tends to create a lot of arm tackles which would have to be corrected. Also the Steelers love their Ohio State players so Lattimore makes sense here.
2. Steelers: Haason Reddick OLB Temple
Reddick is a very nice player as most people know by now. But Even a player of his talents could drop as well due to the depth of this draft. It happens every year with a select few players. This draft is heavy on TEs and Defense both of which the Steelers need currently.
3. Steelers: Jerod Evans QB Virginia Tech
Jerod Evans Virginia Tech- Big Ben flirted with the idea of retirement not too long ago. So Id imagine the Steelers would want to use a pick on a QB to develop until Roethlisberger eventually hangs up the cleats.