At Least the Atlanta Falcons Won the Super Bowl Battle Rap [Video]
Updated: February 9, 2017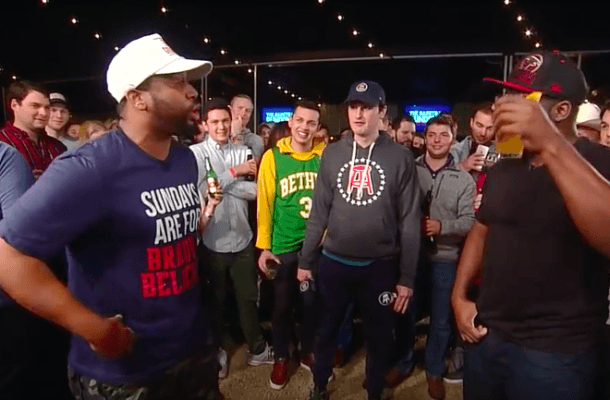 The New England Patriots completed the greatest comeback in NFL history Sunday night and took home the NFL's 51st Super Bowl trophy. For those counting it is the 5th of the Brady era.
Questions will be asked for decades on how the 25 point overtime comeback win happened. Did Matt Ryan choke, or is Jake Matthews' hold to blame? Or do we blame Devonte Freeman's missed block, or the lack of running plays called for the Falcons?
I'd hate to be a Falcon fan right now. At least when my Denver Broncos lost Super Bowl 48 we knew about a minute and twenty seconds in we were wearing an L. There is nothing worse in pro football fandom than getting let down by a team that you thought was championship material.
But Falcons fans I have something special for you. A rap battle of NFL fans/battle rappers repping each team. Chilla Jones of Boston raps for the Pats and Ness Lee of Atlanta holds it down for the Dirty Birds. At least ATL wins this one.
Check out the battle below:
Per: BARSTOOL SPORTS