2017 Dallas Cowboys Mock Draft & Offseason: Super Bowl Edition
Updated: January 24, 2017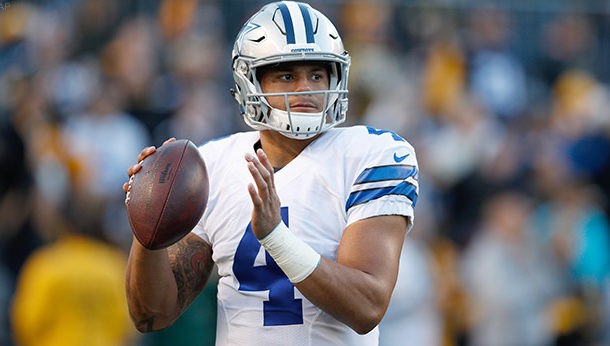 The Cowboys are going to be reloading in 2017. However thankfully, the team has a powerful offense and young players at all of the skill positions. Dak is going to get better, Ezekiel Elliot is already a top 5 back, and the OL and receivers are among the best units in the league.
The future is bright in Big D.
But who will be the guy that gets them over the top? Let's take a look into the future and see who Dallas needs.
Cowboysfan1993's latest 2017 Dallas Cowboys Mock Draft below:
The Cowboys decide to resign Brandon Carr, Terrell McClain. They also resign Doug Free and get Luke Joeckl in FA. Joeckl has been a bust for the Jags, but maybe a change of scenary and playing on a line as stacked as Dallas will get him to play to the level teams thought he could. The Cowboys also sign Cordarelle Patterson as a ST player and Jabaal Sheard as a rotational piece.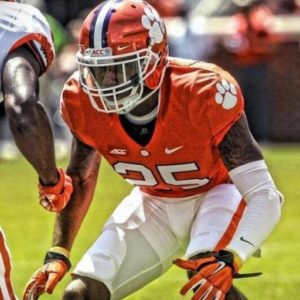 1. Cowboys: Cordrea Tankersley CB Clemson
Round 1 This pick is about flavor. There are going to be a lot of different types of CB available to Dallas. But Dallas's recent shift in philosphy has them taking CB who are fairly tall and physical. They take Tankersley over Jones in this scendario. At 6'1″ 200 lbs. he's well built to the point he looks like a CB playing S and if the CB postion doesn't work out, he could always play the S. His speciality remains in press coverage. When he is able to get up at the LOS he affects teh timing of the routes and it is difficult for the WR to get free. As a CB he struggles with routes inside. This could be due to a lack of elite speed, but it might also be because he doesn't trust his backpedal. It's not bad, but inconsistent. With proper coaching he could correct this area of his game. While physical, he isn't the best tackler. He can be a vicious hitter, but he doesn't always wrap up, and lowers his hit causing him to whiff on tackles. He has to improve on this area. Dallas ranked in the top 5 when it came to missed tackles, so for him to earn a starting job he will need to get back to the basics. His size will aggravate WR, and if he plays press coverage, QB will be frustrated with lack of separation, because he simply doesn't give any. If he's forced to play off coverage, he's dead in the water. He must play in a press man or zone scheme to be effective.
2. Cowboys: Carl Lawson DE Auburn
Round 2 Dallas needs pass rush plain and simple. Carl Lawson is one of the elite RDE in this class, however due to injuries we could see a slip in the draft. He posesses and elite first step, while he doesn't possess elite size at 6'2″ 250 lbs. That step is enough to give him an edge. he uses a variety of finesse moves and counters to slip by the OT, and if he runs by the OT the OT has little chance to recover. Surprisingly when it comes to pass rush ability, he has the bull rush move that is effective. He is a bit light to be setting the edge in the NFL. He doesn't possess a strong base to hold up in the run game. He is easily fooled on PA, Sweeps, and QB runs to the point that he just isn't involved in the play. His injury history is a big flag. I feel that is teh only reason why he falls this far.
3. Cowboys: Chris Godwin WR Penn State
Round 3 Chris Godwin Pennstate Dallas is likely to lose Williams and Butler to FA and they must find a replacement. As a receiver Godwin is a better all around player than either Butler or Williams. He is 6'1″ 215 lbs. with the attitude of a tough receiver. He relishes making contested catches and uses his good frame to shield defenders away from the ball. He also has great leaping ability. If fans thought Dez's endzone fades were a nightmare, then it will be next to impossible stopping Godwin on jump balls. While not a polished route runner he has shown the speed and cut ability to make moves in the inside. He can run up the sideline and isn't afraid to go over the middle. While he has very good hands, there is the lapse in concentration where he drops easy passes. He has to improve, nothing worse than having a QB not trust you to make teh catch. I mentioned he's better than Williams as a receiver, while this is true, he is no where near Williams when it comes to run blocking. Sometimes he seems disinterested and doesn't give max effort.
FLIP THE PAGE BELOW TO CONTINUE THIS DRAFT!!!
Pages: 1 2