Sources: Darrelle Revis Ready to Retire on His Island
Updated: December 1, 2016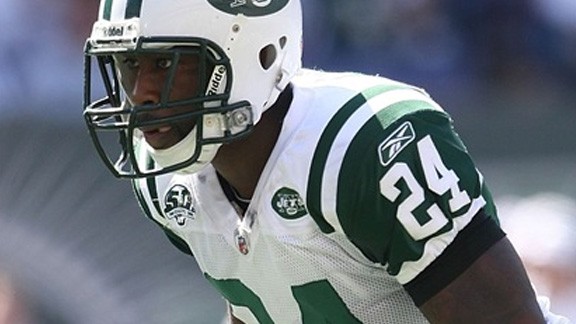 According to multiple reports it seems like Darrelle Revis may be ready to hang it up. That's right, the man known as "Revis Island" has apparently lost his love for the game and would like his career to end as soon as possible.
Revis has had some bad games this year but he is still a top corner in the league. I do know that he has some interests outside the game and he's made more money than most of us will ever see so there is no need for him to hang around if he doesn't want to.
He got a ring, came back to the Jets, made his money, what more is there left to do?
Jets cornerback Darrelle Revis may be ready to go to a different kind of island — the kind where one retires.

According to Manish Mehta of the New York Daily News, a confidant of Revis said the veteran cornerback's decline this year was tied to a lack of desire, and that his days with the Jets may be drawing nigh.

"He's done," the confidant said. "If he had his way, he'd be done right now. He doesn't want to play anymore. He's made a lot of money."

Of course, without knowing the confidant or his motivations, it's hard to know if that's a career plan or a statement borne out of frustration, with a season that hasn't gone as planned for anyone.

He sounded less than committed to the future earlier this week when he said: "We'll see how it goes." That's a far cry from this summer, when the 31-year-old cornerback said he was "going to play until the wheels fall off."

Perhaps they have, as his play has declined all season.

But the Jets still have to make an expensive decision this offseason, as they could save $9 million of cap space by cutting him, unless he wants to take a pay cut. He's never shown any indication that's anything he'd consider, but if his motivation is lacking, it's also reasonable to wonder if the Jets want him to.
Happy retirement to one of the GOATS if true.