Is David Johnson Secretly the NFL MVP?
Updated: December 31, 2016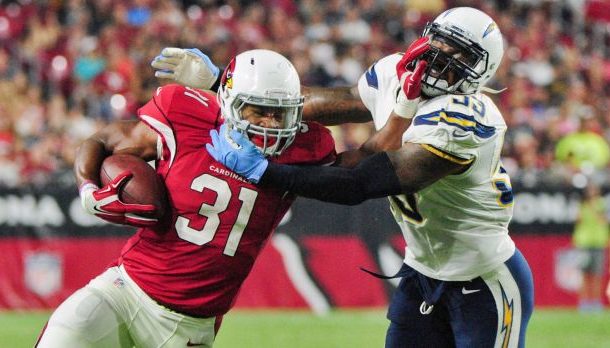 Everyone is currently on the hype train of Tom Brady and Ezekiel Elliot for NFL MVP but there may be a secret contender: Arizona RB David Johnson. That's right, you read that correctly.
Johnson's season has been statistically unmatched in NFL HISTORY according to ESPN. Check out the stats below:
David Johnson has a chance to record 100 scrimmage yards in all 16 games when the Cardinals take on the Rams in Week 17. Do you know how many players have recorded 100 scrimmage yards in all 16 regular-season games? Zero.

:ohhh:

1,233 rushing yards, 16 TDs
77 receptions, 841 yards, 4 TDs
100 scrimmage yards in EVERY game he's appeared in this year?! Wow!