[Video] Kevin Durant Thought About Punching Drake for a Second
Updated: November 17, 2016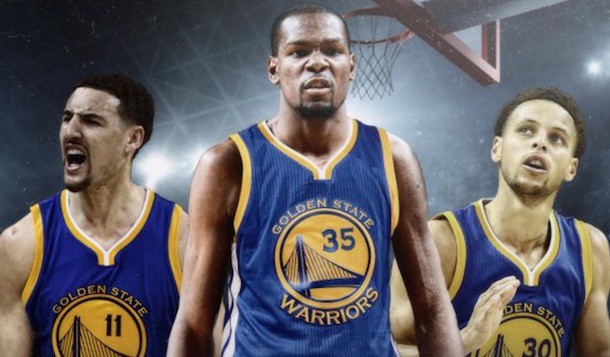 It is nice to see Kevin Durant speak his mind at this stage in his career. If he likes something he says it. If he doesn't like something, he'll say that too.
Durant was being interviewed and for some odd reason Drake decided to impose on the interview as only he can. Drake bumped KD and from the looks of it that PG County Maryland in Kevin Durant almost came out.
KD real life looked like he might have taken off of Drake for a sec 😂 pic.twitter.com/j3DRXEvWuq

— Warriors Talk (@JaeAzizi) November 17, 2016
On whether he cared had any thoughts about Drake bumping him Kevin replied, "I don't give a damn about no Drake night." He also stared down Drake for a few seconds as if he was deciding whether to pull a Ron Artest on him.
#Views.