The Real Reason the Jets Have Four Quarterbacks
Updated: October 18, 2016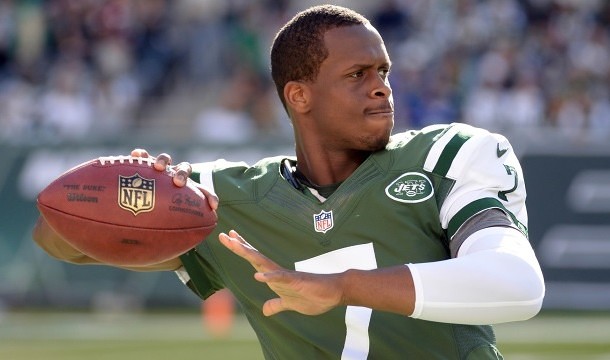 Last night the Jets suffered another epic loss, this time at the hands of the Arizona Cardinals who's defense smoked the football Jets to a tune of 28-3. The Jets looked inept and could not make any progress all game.
During the game it was rumored that Geno Smith would get a look and he did. On his initial 4th quarter drive Geno looked like Geno which isn't necessarily a good or bad thing at this point. He came into the game, maneuvered around the pocket pressure, got a few quick completions… and then threw a pick.
Like I said, he looked like Geno.
And that people is why Todd Bowles is carrying not two, not three, but four quarterbacks!
In this pass happy NFL it is basically all about the quarterback. If you do not have one you will not be winning games. Bowles is so determined to find one he is carrying four at the same darn time!
That's Ryan Fitzpatrick, Geno Smith, with Bryce Petty, and Christian Hackenberg all waiting in the wings. It looks like after this season Fitz AND Geno will likely be gone, leaving the latter two to compete for the job. Who knows, they just may draft a Deshaun Watson or DeShone Kizer if things get bad enough.
In the current NFL if you do not have a QB of the future on your roster you must keep drafting them. Take them in consecutive years. Take two or three in the same draft if you have to. That strategy worked out for the Denver Broncos and Washington Redskins.
It just may work out for the Jets.