The Real Reason Cam and the Carolina Panthers are Struggling
Updated: October 12, 2016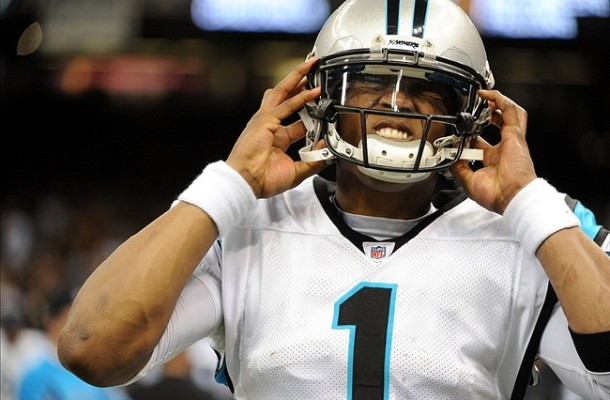 The Carolina Panthers looked on top of the world at Super Bowl 50. The dabbing, touchdown scoring, fun loving Panthers looked to be a dynasty in the waiting… and then 2016 happened.
There's a lot of controversy around this team. Did the protests affect them? Is Cam washed up? Did losing Josh Norman hurt more than we think?
What's really wrong with the Panthers? In my opinion it comes down to two things:
1. Can't stop the run.

Carolina simply got their lunch taken by the Bucs. There is no way to sugar coat it. Teams know that if they get a hat on Luke Kuechly there will be a nice sized lane to get three or four yards at will. The Buccaneers ran six straight run plays to start off last night's game (a Tampa Bay win) and Jacquizz Rodgers rushed 30 times for 101 yards.
2. "Silent" Cam Newton

Ever since Colin Kaepernick and other players started the National Anthem protest for the Human Rights of Black Americans, Cam Newton has simply not been himself. Last season he was dabbing, "hitting them folks" and cheesing anytime a camera was on him. Now? Cam has been pretty silent.
He still talks. He still dances. But there is no charisma. He looks visibly disturbed by the racial conversation taking place around the NFL and it's players. Rumors are Cam Newton even hired a "race coach" to help him speak on these issues.
How soon do we forget that Cam Newton scored five touchdowns the very next day after making it rain with Rick Ro$$?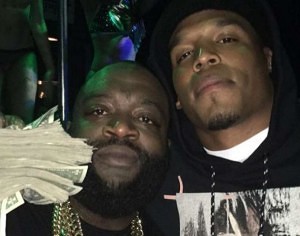 Combine the new attitude with bad OL play, a concussion, and Cam isn't going to be himself for a long time. I'd advise cam to just have an honest conversation on what's going on in America. Speak as that guy who dabs, attends nightclub establishments and enjoys his life as a rich black man. Let the chips falls where they may. The media has proven themselves to not really like "Cam Newton" anyways.
What happened to being himself? What happened to the unapologetically black, hip, cool guy from Atlanta? That guy seems to be the real Superman and what Carolina is left with is Clark Kent.