49ers Fans Chant "WE WANT KAEP!" [Video]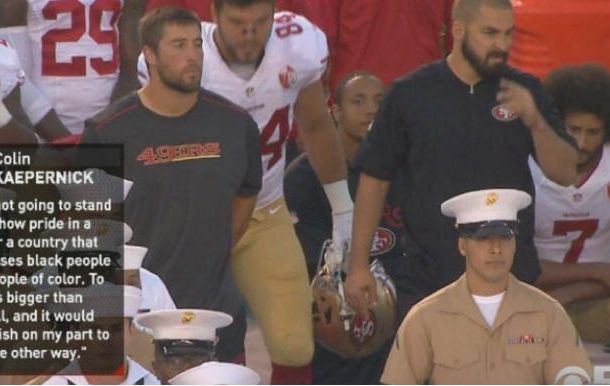 And you thought the protest was going to end his career.
Facts are that when Blaine Gabbert is your starting QB, YA BOY could be on the bench and they'd chant for me.
People want to say that the NFL's ratings are down because of the protests but that's giving a lot of power to a knee. Quite frankly it is more about so many teams being awful right now (thirteen 1-3 teams after 4 weeks.)
San Francisco fans are so tired of the inept QB play they are now chanting for Kaepernick:

"We want Kaep" #TNF #AZvsSF pic.twitter.com/WUhn9Ek7la

— Anand Iyer (@ai) October 7, 2016
Word is that Christian Ponder will likely play before Kaepernick but we'll see.