2017 NFL Draft: Top 5 Impact Picks
Updated: October 22, 2016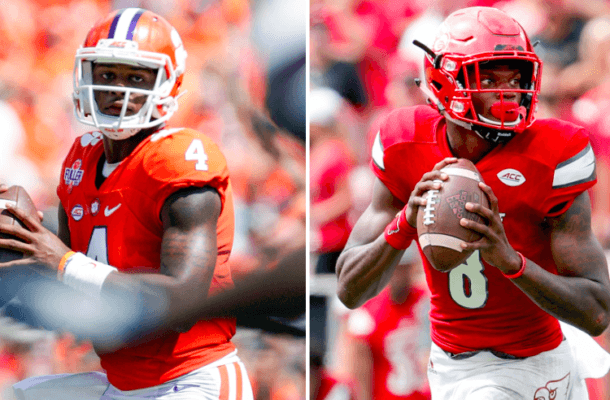 The bottom of the NFL is really struggling right now. With several teams sitting at 1-5, the league has had about as much parity as it can stand these days. It is obvious that some of these franchises need a dose of excitement and talent in the worse way.
So how do teams like the Browns, 49ers, Panthers, Bears, and Jets bounce back? Of course by taking an ultra talented player from the 2017 NFL Draft pool.
B has posted his latest mock in which he shares his exact thoughts on these organizations and more.
His latest 2017 NFL Draft mock below:
1. Browns: DeShone Kizer QB Notre Dame

The Browns need a franchise QB and can not risk missing out on one like they did last year with Wentz and they decide to take the top rated QB according to scouts.
FLIP THE PAGE BELOW