Why Lamar Jackson is a 2017 Heisman Favorite
Updated: September 23, 2016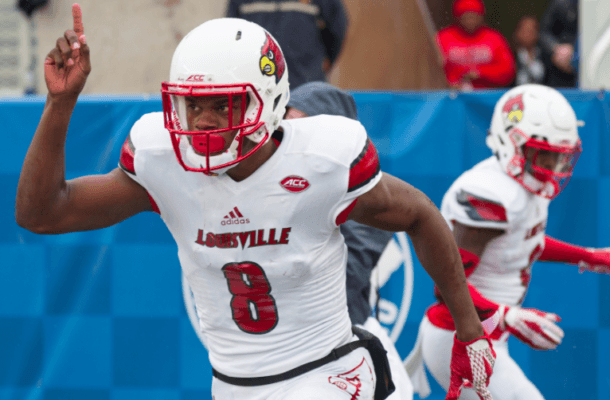 Louisville QB Lamar Jackson is one of the hottest prospects in America right now. Even NFL legend Michael Vick had to put some respek on this young man's name after seeing him start the season like a rocket shot out of NASA.
Defenses simply have no answer for Jackson's quickness and speed in the open field. He reminds many of a young Vick, being a QB that can defeat you with his feet in non-scripted running situations.
Last year the sophomore quietly rushed for 960 yards and 11 touchdowns, but it is nothing compared to the 464 yards and 10 rushing touchdowns he ALREADY has this year. At this pace Jackson is going to put together one of the most impressive statistical seasons in NCAA history. His passing has even improved from a 54% completion rate in 2015 to a 61% rate in 2016. Very impressive.
Below is the footage of Jackson going crazy for 605 yards and 5 touchdowns vs. Syracuse.


FLIP THE PAGE TO SEE WHAT HE DID TO FLORIDA STATE….
Pages: 1 2