Patriots DE Chris Long Supports Colin Kaepernick AND the Flag
Updated: September 15, 2016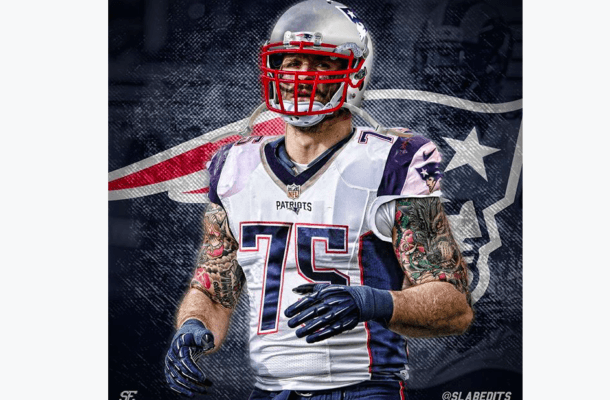 For those of you wondering when a white NFL player would speak up and support Colin Kaepernick, we now have our answer. Former Rams and now Patriots DE Chris Long recently gave his comments on the matter and managed to not disrespect the struggle or Kaepernick in the process.
Surprisingly, there are actual intellectual people on both sides of his debate who can disagree on the minutia without mudslinging.
Here are Chris Long's comments on Colin Kaepernick and the flag:

"I'll make it pretty clear: I support my peers in exercising their right to protest. This is a wonderful country, and I think everyone agrees on that, but there are things in our country that can improve. I don't think that by acknowledging as a white male that America isn't the same for me, maybe, as it is for everybody, the same great place, that we're complicit in the problem or that we're saying America isn't a great place.

"If we're saying there are incidents of oppression in this country, systematically or individually in this country, I don't think saying, 'Well, in country X, Y or Z it's 10 times worse' is making things any better. I think that may be true, but why can't we improve?"

"I play in a league that's 70 percent black and my peers, guys I come to work with, guys I respect who are very socially aware and are intellectual guys, if they identify something that they think is worth putting their reputations on the line, creating controversy, I'm going to listen to those guys.

"And I respect the anthem. I would never kneel for it. We all come from different walks of life and think differently about the anthem and the flag and what that means. But I think you can respect and find a lot of truth in what these guys are talking about, and not kneel. Those aren't mutually exclusive ideas.

"Listen, it's been complicated. It's brought out a lot of what we as fans and players think about the anthem; a lot of strong feelings on both sides. But I think we can all agree we love our vets. We love the vast majority of officers of law enforcement. But they are human beings too and there are isolated incidents that need to be better and I think all guys are saying is 'Listen, most people might be great cops, great people that protect our communities, but when there are injustices, let's find justice for those situations.'

"I respect my peers, I respect Colin. Colin has really put his reputation on the line. He's taken a beating. He's also had support. I don't think he did it for publicity."
Well said. Well said.