Mike Ditka Tells Colin Kaepernick to Get out of America
Updated: September 23, 2016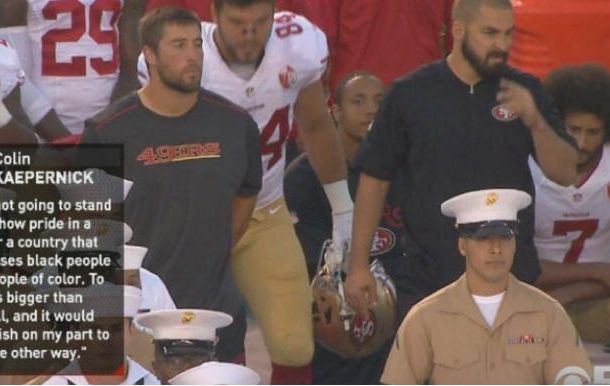 Another day… ANOTHER white man in the NFL fraternity exposes himself staunchly against the human rights of African Americans. Colin Kaepernick's protest is growing, and with the shootings in Oklahoma and Charlotte you can guarantee there will be a LOT more players kneeling with zero you know what's given.
Especially when racists, I mean conservatives, like Mike Ditka tell them to leave the US if they don't like seeing their people being killed:
Former Bears coach Mike Ditka is a very conservative human being. There is no debating this. So it wouldn't be surprising to see him come down on the opposite side of Colin Kaepernick when it comes to the 49ers quarterback's protest against the national anthem and the American flag.

But Ditka's got a pretty aggressive message for Kap, one he delivered while interviewing with CBS Sports Radio affiliate 105.3 The Fan in Dallas, saying he can "get the hell out" of America if he doesn't "like our flag."

"I think it's a problem…anybody who disrespects this country and the flag," Ditka said. "If they don't like the country they don't like our flag … get the hell out."
Ditka also said he has "no respect" for Kaepernick and didn't care if Kap had any respect for him.

"I have no respect for Colin Kaepernick — he probably has no respect for me, that's his choice," Ditka said. "My choice is, I like this country, I respect our flag, and I don't see all the atrocities going on in this country that people say are going on."

-CBS SPORTS
So instead of addressing the issue and how we can preserve human lives of BOTH officers and black men in the general public, we should just go back to Africa?
Again, this is precisely the problem.
Amerika….