Steelers to Retire Bumble Bee Jerseys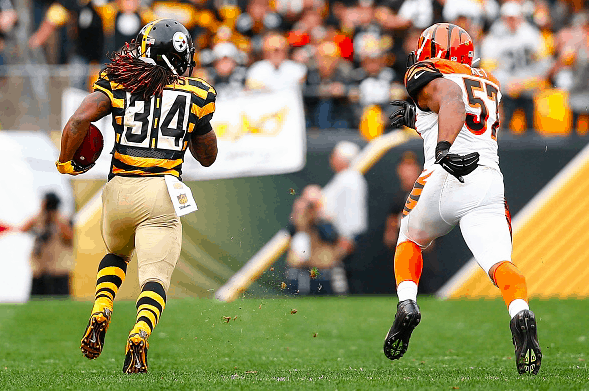 The Steelers are going to lay the "interesting" bumble bee throwback jerseys to rest after this season. The 1934 throwbacks are getting their final run in 2016 according to sources.
Steelers beat writer for Pittsburgh Tribune-Review Mark Kaboly is reporting this is the end:

This is final year. https://t.co/pmI9d9a7WL

— Mark Kaboly (@MarkKaboly_Trib) August 2, 2016
No inside info, but this is likely due to NIKE wanting to insert the color rush jerseys more and more into the league. The Steelers are set to wear a black on black version of the color rush palette this year.
The bumble bees are cool jerseys but aren't really that appealing to the eye. Maybe it is the right time.