Matt Ryan's Throwing Interceptions to Kyle Shanahan Now [Video]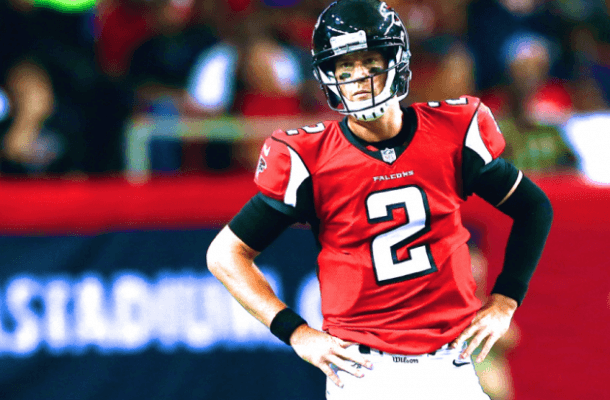 Matt Ryan was a good quarterback at one time. Keyword is 'was.' While I don't like to bag on players anymore because they are professionals doing a job, there just isn't a better way to describe Matt Ryan's career.
At one point he was good ascending into great territory, then out of no where he became an interception machine. In the last few years Ryan has averaged 16 picks a year and that doesn't look to end any time soon.
Here is a video of Falcons camp in which Matt Ryan is… throwing a pick! And what's even worse? He threw the pick to Kyle Shanahan who last time I checked was not a NFL cornerback.
Here is the video below:

Kyle Shanahan just intercepted Matt Ryan LMAOOO pic.twitter.com/MAyd4qQpKP

— Herbo (@HerbMcDerb) August 4, 2016
Will Matt Ryan get it together? Or will he just throw more picks? Will Julio Jones be happy? These questions and more answered on the next episode of Dragon Ball Atlanta….