Kaepernick's Mother Criticizes National Anthem Protest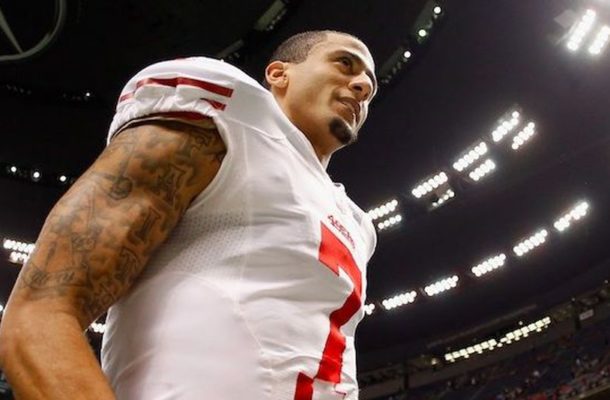 Colin Kaepernick's biological mother, Heidi Russo has let her feelings be known on the controversy surrounding her son. If you value logic and common sense, I would turn away now.
Here are Heidi Russo's tweets on Kaepernick's protest: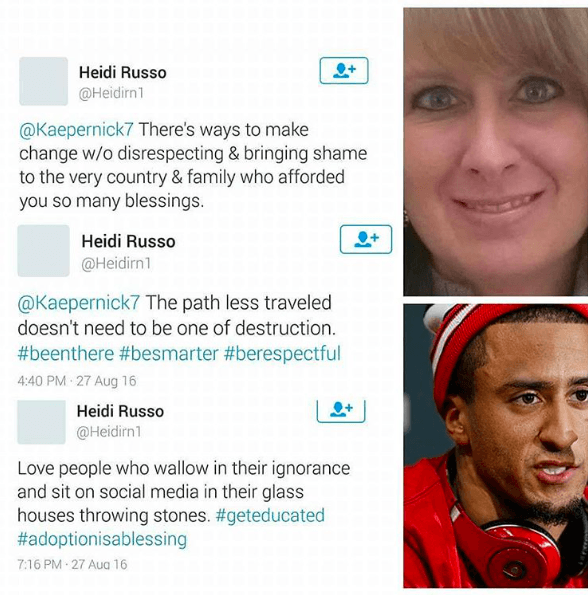 Mind you this is the same woman who didn't even want to raise this man. It is really disrespectful for her to pop up online criticizing Kaepernick especially since she altered his life forever due to her decisions.
It would really be nice to know how peacefully, quietly, nonviolently protesting police brutality is "a path of destruction." I also would like to ask Drew Brees how more "peaceful" should Kaepernick handle his political beliefs.
#DatPriviledge