Braylon Edwards is on that Laron Landry Workout Plan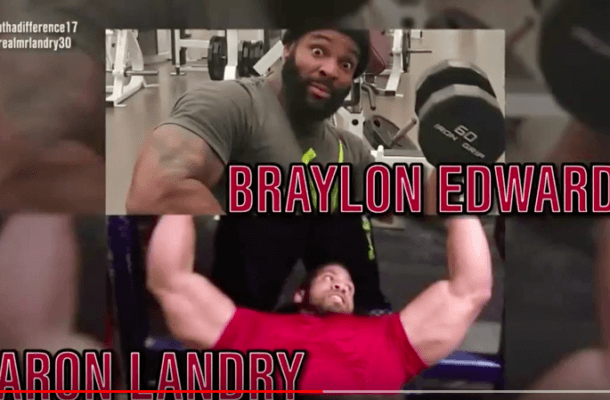 Remember Braylon Edwards? Yeah, that Braylon Edwards.
The former Michigan Wolverine, Cleveland Brown and NY Jet has had some free time on his hands after finishing his NFL career. And what has he been doing with that time? Glad you asked.
Apparently Edwards has been spending a LOT of time in the gym. As a matter of fact he looks like he found Laron Landry's workout secrets:
I hope he doesn't try to make a comeback, all that weight can't be good on the joints. Needless to say I doubt he'd pass all the tests as well….