2017 Dallas Cowboys Mock Draft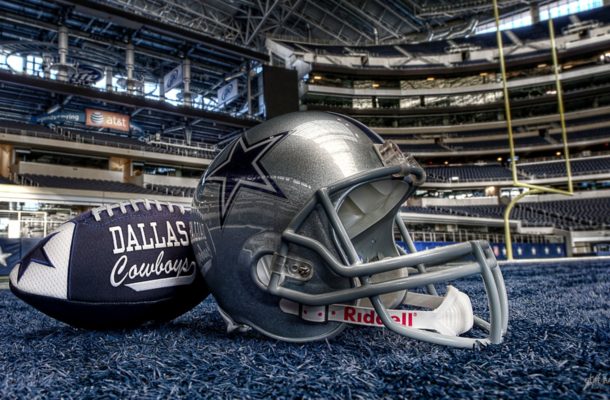 Football is finally here! Tonight we will see the 2016 Hall of Fame game in which the Green Bay Packers will trot out their 2016 squad against the Indianapolis Colts. Don't expect to see the returning Andrew Luck or Jordy Nelson go crazy, but it will be nice to see them back on the field.
This is the start of the 2016 season but how will it end? Who will be holding the Lombardi?
In Texas they are all hoping it is the Dallas Cowboys. Tony Romo's championship window is closing but all the pieces are there. Dez is in his prime. Ezekiel Elliot is a workhorse. And the offensive line is still among the league's best.
What will happen going into the 2017 off season? Cowboysfan has a set of new mock selections on deck.
Check out his 2017 Cowboys Mock Draft below:

This is fanspeak's draft order and what players were available. Some players will move up or down depending how well their season is leading up to the draft.
1. Cowboys: Desmond King CB Iowa

The Cowboys issues in the secondary are well known. Outside of Byron Jones and Orlando Scanderick none of the players should feel comfortable. Desmond KIng plays very physical. He may not be that fast, but he plays with excellent position, technique, and footwork that cover for that weakness. Rarely is he fooled. He knows how to start and stop on a dime to get the best possible position on a receiver. He excels in man coverage, but can play zone, but has to learn some of the technique. Physical at the line, and will lay a hit on the receiver. But isn't afraid to go one on one against a TE and make a tackler on a RB. If there is a weakness to his game it's that he tends to go after the INT a little too often. While this can be considered a good thing, veteran QB will be able to exploit that and it could turn into big plays. He doesn't have great long speed, so he won't be able to recover if he's beat. He compares favorably to Chris Harris JR. Both play physical and aren't elite athletes.
2. Cowboys: Jarrad Davis OLB Florida

Jarrad Davis is a very athletic LB, at 6'2″ 230 lbs. he fits the current league's version of a LB. On top of being fast, he's also very intelligent. He diagnoses and reads plays faster than the offense can execute, and while he has a slight frame he knows when to convert that speed into power, taking on blocks and driving through them and delivering some devastating tackles. Doesn't seem to be able to cover RB and TE one on one currently due to him not having great change of direction skills. He has the speed but not the technique. Can be used as a blitzer. Will more than likely be relegated to MLB or ROLB as he doesn't have the discipline to contain his gap. Meaning rookie Jaylon Smith will play on that strong side which he played successfully at times in college. If Jaylon Smith is actually able to play to pair up with Sean Lee and Davis, the Cowboys could have a force at LB. In this scenario I envision the Cowboys playing with a single high S with 3 LB most of the time. As it would be a waste to draft a LB this high to see him only play 40% of the snaps.
3. Cowboys: Chris Wormley DT Michigan

The Cowboys continue to ignore the need for DT primarily 1 techs. They drafted Maleik Collins who shouldn't have been taken as high as he was. And he doesn't play the 1. Chris Wormley is 6'4″ around 305 lbs. Wormley plays with great technique more so that true athletic ability. Plays with good balance while engaged with a blocker, and knows how to work his way down the line. Great at being able to finish tackles in space. Wormley also showed his ability to play inside and outside which offers excellent versatility to Rod Marinelli's rotation. Is a very inconsistent pass rusher, and will try too often to run around blocks than use his power to battle through them. He doesn't have a well defined position at the moment, but will more than likely find a home at DT in a 4-3 or DE in a 3-4 as his natural positions.
4. Cowboys: Baker Mayfield QB Oklahoma

The Cowboys did drat Dak Prescott, but I was not impressed by his play in college. He isn't that tall, isn't that fast, not the strongest arm, he may be accurate but a lot of that can be attributed in the collegiate scheme he played in. I just wasn't wowed by his on the field ability. Drafting another QB in round 4 may not be a bad option, with Romo continuously getting older a replacement is needed. Even if just to create competition. They need to find an heir otherwise look forward to continuous 8-8 seasons. Mayfield is about the same size as Romo standing 6'2″ 220 lbs. He has great movement ability faking out defenders on the run, able to slip out of defenders grasps. He has good down the field accuracy while also having good vision down the field. He's slightly more athletic than Romo and isn't afraid to scramble to yardage. Granted he did a lot of roll outs in college which eliminates half the field on the play. I don't know if he can't see over the line of scrimmage or if he just isn't capable of making passes in the pocket either way he will have to improve on that at the next level. His footwork can be a little sloppy.

WAIT! We have more mocks on deck!
Click Here to Read the Latest Picks
More content after the jump.