2017 Dallas Cowboys Mock Draft: Alternative Version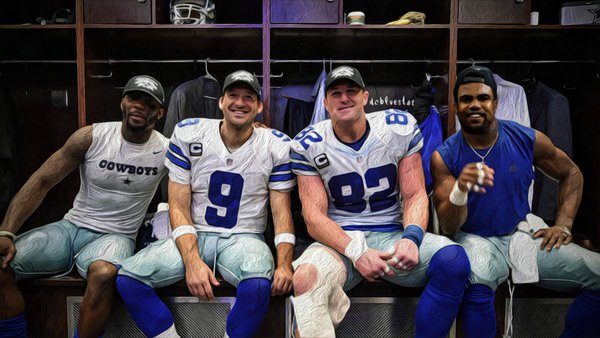 The NFL is here. After the Hall of Fame Game was cancelled, football fans had to wait a little bit longer for the preseason but we are finally here. And what better way to celebrate than with a mock?
Of course Cowboysfan had to drop a new mock for us. Dak Prescott is the talk of the NFL right now with his strong arm and poise looking like another Jerry Jones draft gem.
Every throw from Dak Prescott's impeccable @DallasCowboys debut! 👇 #DALvsLA https://t.co/ux6hQG4SbL

— NFL (@NFL) August 14, 2016
Eventually we are going to have to admit Jerry knows what he's doing as GM….
But, besides that, check out the latest 2017 Cowboys Mock Draft:
Picks and analysis below that of Cowboysfan1993.

1. Cowboys: Jamal Adams S LSU

Do I think the Cowboys would draft a S in the first round next year? No not really. The Cowboys don't view S as highly as other teams, for years the Cowboys put average S in the backfield at times went the cheap route of putting SS at the FS spot, which simply doesn't work in today's league. Even so I think the Cowboys are fine with potential star Byron Jones, and having an average SS man the other spot. JJ Wilcox will hit FA next year, and Church is simply no more than average. So an upgrade wouldn't be the worst thing. Ideally a DE to rush the passer would be preferred, but none are worthy right now at this spot. They go with Adams. Adams looks the part at 6'1″ 210 pounds. He isn't a great center fielder, obviously with SS being his ideal position in the NFL. But he can cover out of the slot, he's quick enough for those smaller slot receivers and physical enough to handle TE. He is a very good tackler as well, and has great stopping power not allowing the ball carrier to get much further than where he is tackled. He is great at being able to stop the run. Granted he needs to work on angles, this will scare off some Cowboys fans since JJ Wilcox also had this issue, but Adams is further along.
2. Cowboys: Tre'Davious White CB LSU

This is actually Sidney Jones CB from Washington. Sidney Jones will remind many of Marcus Peters who as a rookie won DROY. He plays with confidence and swagger. He excels in zone coverage, but isn't a pushover in man coverage either. He plays with fluid hips and allows little separation. He is capable of making plays on the ball with both INT's and well timed hits to dislodge forcing fumbles. He is a solid but not great tackler. There is a willingness to come up in the run game, but inconsistent. He is listed at 6'0″, but looks a little smaller than that, his frame isn't impressive either, as he seems to be a little light. Needs to build up muscle mass. he could work his way up into the first round provided there are no set backs.
3. Cowboys: Lewis Neal DE LSU

I have hopes for Demarcus Lawrence to continue to improve, and also for Charles Tapper. But I can't always go off potential. The Cowboys are in a bad spot with their DE and pass rush overall, they have to get someone else. Neal is a little on the short side fluctuating between 6'1″ and 6'2″. But he's a very good pass rusher, needs to improve on his run stopping ability. Some will roll their eyes thinking another LSU D linemen. But Neal is a little different, he plays off the ball quick, and is relentless, the way he plays it looks like it could be the last down he'll ever play. Non stop motor, with room to develop his game even further. He is also smart as he seems to invest in stocks over seas.
Love it? Like it?
Click here to make YOUR mock now!
Create your own mock draft!