Washington Redskins Early 2017 Mock Draft V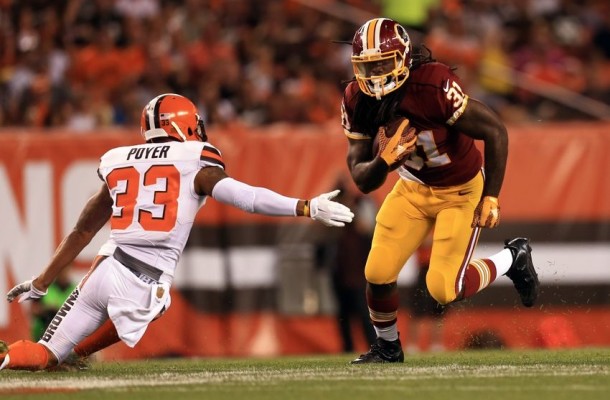 We are patiently awaiting the beginning of the NFL season. In between the dog days of summer, fans are getting out of the heat and heating up our mock draft boards. Draftp is back dropping Redskins mocks to keep everyone tuned in.
DC fans appreciate the positive direction of the franchise but every team in the NFL could use more firepower. What players is Dan Snyder's squad likely to add? Ask no further.
Here is the latest 2017 Washington Redskins mock draft:
This is my knee jerk reaction draft to the lose of pass rusher Junior Galette. The Redskins team needs remain the same as my last mock draft but the priority of the positions have definitely changed. Team needs; OLB, OL, DL, S, WR, RB…
1. Redskins: Tim Williams OLB Alabama

Rd. 1, Pick 22. The Redskins select OLB Tim Williams 6-3, 237 lbs. The Redskins top priority in this draft is adding quality depth to their pass rush. Williams maybe the best natural pass rusher in this draft. He has the best spin move I've seen since Dexter Manley. He would give the Redskins the edge speed rusher they thought they were getting with Junior Galette. I thing that even though Williams is a bit light to be a true 34OLB, he has the frame to add weight.
2. Redskins: Dan Voltz C Wisconsin

Rd. 2, Pick 54. The Redskins select C Dan Voltz 6-3, 305 lbs. Voltz is solid in both the run and passing games. He pulls well and can get to the second level blocks. He has the size the Redskins need and should be an upgrade.
3. Redskins: Quin Blanding S Virginia

Rd. 3, Pick 84. The Redskins select FS Quin Blanding 6-1, 215 lbs. The Redskins need to continue to add youth to the secondary. Blanding should be able to eventually replace D. Hall.
4. Redskins: Corey Davis WR Western Michigan

Rd. 4, Pick 117. The Redskins select WR Corey Davis 6-3, 213 lbs. The Redskins needs a young guy to go along with Doctson and Crowder. Davis runs the whole route tree, has break away speed, can go up and attack contested ball and win most of the time.
WAIT! The draft continues!
FLIP THE PAGE FOR PART II
More picks after you jump!
Pages: 1 2