Lil Boom – F*ck KD 2 (Official Video) @imlilboom @tazerboyprod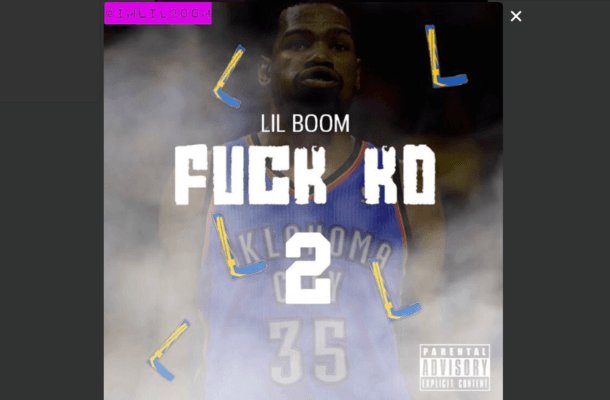 Lil Boom is back with the visuals to his F*ck KD 2 tune.
I believe Boom is or was a fan of Durant, but as we all have seen online it is hard for people to respect KD joining forces with the team that beat him in the Western Conference Finals. With currently 188k plays on the original upload it looks like Boom is on his way to another viral hit.
Click below to watch Lil Boom's F*ck KD 2: