Lil B Lifts Basedgod Curse From Kevin Durant @LILBTHEBASEDGOD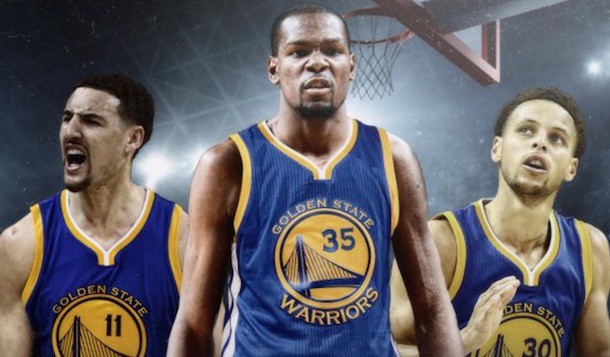 Lil B is a rapper from the Bay Area. He made his name in the Myspace/early Youtube era making tons of songs about any and everything. Over the years Lil B has shown an interest in the NBA and one person in particular: Kevin Durant.
Lil B "cursed" KD when Durant said he was a wack rapper and refused to play him in 21. Over the years the "Basedgod Curse" has grown a life of its own but something major happened today: Lil B lifted the curse.
That's right. Lil B decided that since KD is coming to his hometown Golden State Warriors the curse should be lifted. It's over people.
The Warriors already got Basedgod out of the way: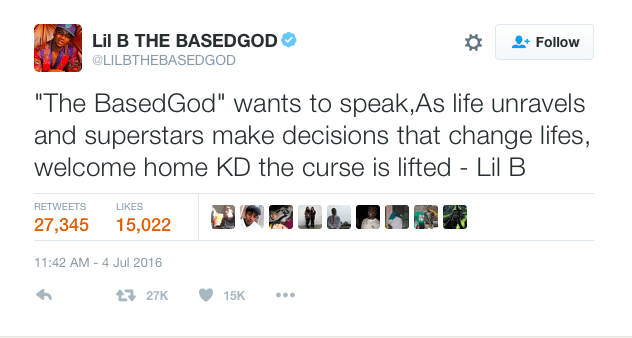 FLIP THE PAGE TO SEE WHAT LIL B PREVIOUSLY SAID ABOUT DURANT

Pages: 1 2