New Diss Song: F*** Draymond @CHEFA100GRVNDS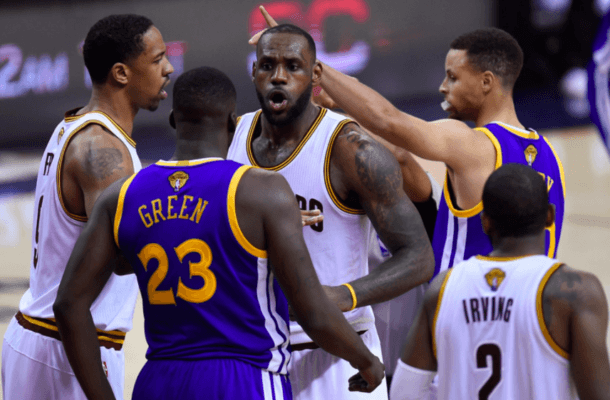 The Cleveland Cavaliers just won the 2016 NBA Finals. It is one of… no the absolute biggest choke in American sports history. I may write an editorial later, but never is the greatest team in NBA history (statistically) is supposed to lose a series when up 3-1.
Lebron James doesn't care what's supposed to happen.
LBJ and crew just did the impossible and now the streets are going crazy. Lil Boom's "F*** Steph Curry" charted on the viral 50 and now we have a new diss.
Draymond catches it here in the new track by $100GRVNDS:

Did I really hear the bar, "getting triple doubles, still aint getting no shine?" Hahahahaha.