#KD2DC Update: Wizards Are Already Over Durant?!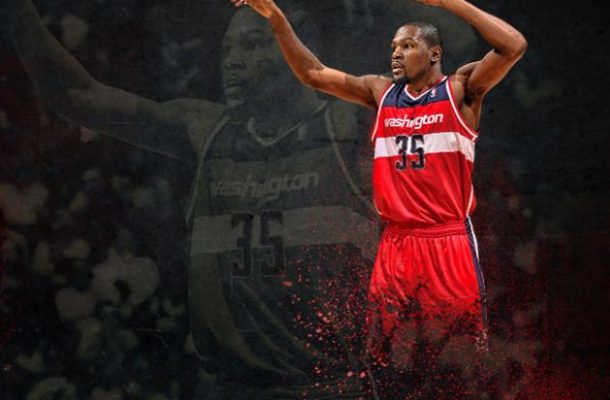 We have covered #KD2DC with heavy interest. It looked like it was meant to be. The NBA's second best player going home to help his hometown franchise, much like Lebron, and become Eastern Conference rivals with King James in the process.
There is only one small snag in the KD 2 DC plan. The Wizards never considered Durant!!
Yes, it's true. The Wizards don't plan to meet with Kevin Durant:

A team source tells me at this point it's very unlikely that Kevin Durant comes to Wizards. Also, told "it's not like LeBron and Cleveland"

— Britt McHenry (@BrittMcHenry) June 26, 2016
Wow, just, wow. Why dangle this carrot to your fans and clear the cap without at least securing a meeting? You aren't even trying to talk with Durant?!! If the Wizards still have fans after this debacle I'll be surprised.
John Wall also provided some insight on why people feel like KD is a possibility not worth hoping for:

"A lot of people will be devastated. But at the end of the day he never promised us anything," Wall said to CSNmidatlantic.com on Sunday during the final day of his camp at Fairfax High School, before departing for his offseason home in Los Angeles. "Every day, everybody said KD-to-DC, coming to our games wearing all the Kevin Durant stuff, he didn't like it at that time because you should cheer for the team that you got. That might sway him."

Source: CSNMidAtlantic
It's very interesting that Roc Nation Sports won't even let KD speak with the Wizards. This could mutate into the Lebron in Miami situation between KD's new team and the Wizards.
FLIP THE PAGE TO SEE HOW WIZ FANS ARE TAKING THE NEWS:

Pages: 1 2