#KD2DC Update: Recent Events Likely Lead Durant to Golden State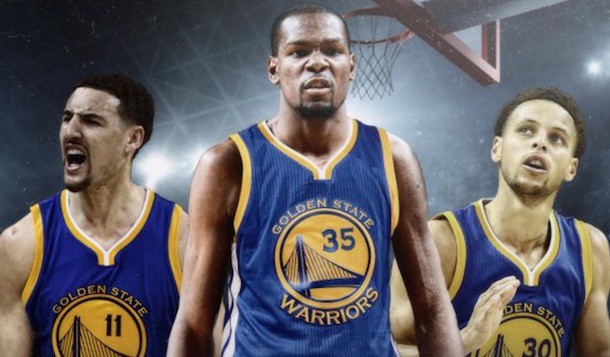 This was a crazy week in the NBA. And it was an even crazier week in the #KD2DC sweepstakes. A lot has happened so let's just wrap it up really quickly.
First, the Thunder traded Serge Ibaka for Victor Oladipo:
Thunder trade Serge Ibaka to the Magic in a multiplayer deal that includes Victor Oladipo: https://t.co/Utx02m2u0m pic.twitter.com/kg6yZrgYWF

— ESPN (@espn) June 24, 2016
This is likely to create scoring after KD is gone. Looks like the Thunder are moving forward with life after Kevin Durant. Even if KD stays for an additional year this gives the Thunder a more flexible cap going forward.
Secondly, the Wizards are giving Joakim Noah the true max:
Report: #Wizards prepping max offer for Joakim Noah https://t.co/7M3Zv7vQqT #WizardsTalk pic.twitter.com/ewM7Q0aYaz

— CSN Wizards (@CSNWizards) June 24, 2016
No, just, no. I feel sorry for Wizards fans. You tank the depth on this team to create the cap for… Joakim Noah?!! Joakim Noah?!!! You could have gotten him without tanking. Wow.
And finally, KD's camp is leaking that he is leaning towards a "basketball decision:
Sources told ESPN that the list of teams that get to pitch Durant directly will grow before NBA free agency officially commences July 1 at 12:01 a.m. ET, but the list of confirmed suitors for now features the Thunder and their two main rivals in the Western Conference.

The Warriors and Spurs, sources say, are both already planning to load a plane full of key organizational figures.
This means that he is going to try to win a title and that won't happen in DC for some time. Remember, all the Warriors have to do is let Harrison Barnes walk and they have the cap for KD. Looks like #KD2DC is over.