#KD2DC Update: Durant Wizards Jerseys Have Hit the Market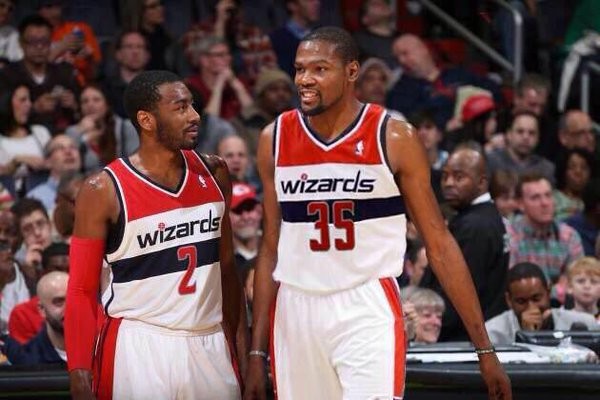 Another day, another #KD2DC update.
Wizards fans are keeping hope alive and now they are putting their money where their mouth is. That's right, as of the time of this post fans are now ordering their own Kevin Durant Wizard jerseys.
Here is a tweet from @thinkprogress editor Aaron Rupar showing that he indeed has a Durant Wizards jersey in hand:
In lighter news, proud to be the owner of a Durant Wizards jersey. Cc @BulletsForever #KD2DC pic.twitter.com/xvcWTI8Duq

— Aaron Rupar (@atrupar) June 13, 2016
You cannot order a KD Wiz jersey quite yet, but you can get them customized. The NBA store won't allow you to put DURANT on the back but if you put DUR ANT it works.
Possibly in a few months fans won't have to customize a jersey at all….