Guess Who's the Favorite to Win the 2017 Heisman?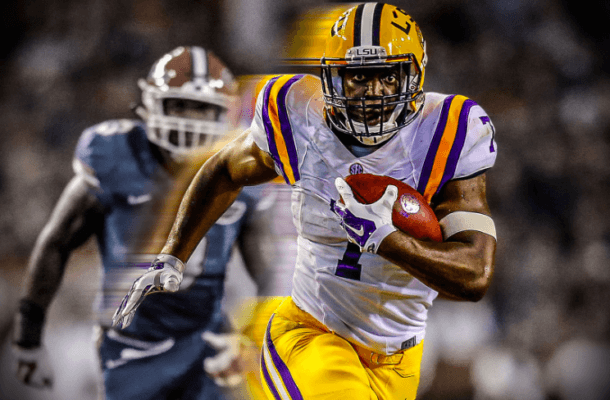 Who will win the Heisman Trophy? All eyes are on the running backs. Whether it is Leonard Fournette or Christian McCaffrey, they have a great chance to literally run away with the hardware this year.
What do the smart guys think?
Here are the current odds to win the 2017 Heisman Trophy:
Leonard Fournette, 9/2
Deshaun Watson, 5/1
Christian McCaffrey, 11/2
J.T. Barrett, 12/1
Dalvin Cook, 12/1
Baker Mayfield, 12/1
I still think McCaffrey has the best chance (a) due to scheduling and (b) because he can do everything. There are some good candidates on this list and everyone has a shot as long as they are healthy. We will see how the race plays out on the field.