Buy Your "Bye Ayesha!" Shirt Now! #ByeAyesha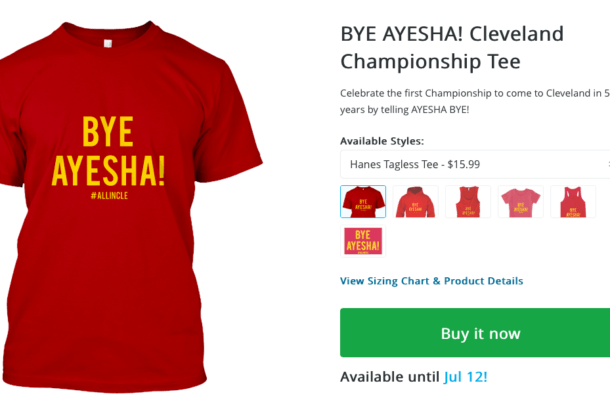 Cleveland finally did it! The 52 year drought is over in Northeast Ohio. Lebron James did what he said he was going to do and brought one back to the land!
Celebrate now by telling Ayesha Bye with these awesome #ByeAyesha shirts. They come in many different styles and sizes.
Ayesha Curry was at the game, but are these shirts about her? No one knows. But we do know the shirts come in wine & gold and will match all your WORLD CHAMPION CLEVELAND CAVALIERS Gear!
It is never a better time to be a Northeast Ohio basketball fan so get these while they last.
CLICK HERE TO ORDER YOUR BYE AYESHA SHIRT NOW
Don't wait! CLICK HERE TO ORDER YOUR SHIRT NOW