Bomani Jones: Muhammad Ali Did NOT Transcend Race [Audio]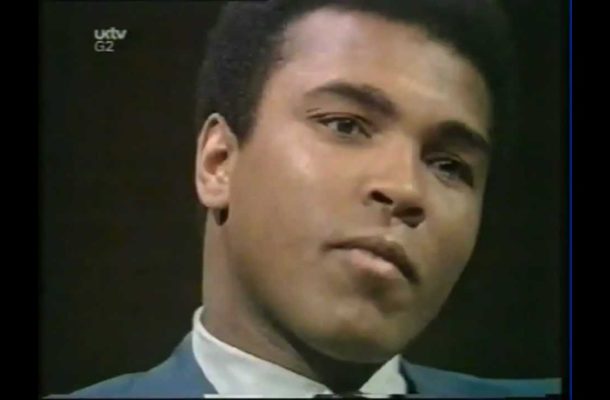 Muhammad Ali was one of the greatest fighters of all time. We all know this. In the wake of his passing a lot has been written and commented on Ali and the discussion will live on. That was just the type of figure Ali was.
Either you appreciated him for his political stances, his gall to make that stance, or just being the type of man he was in general.
ESPN's Bomani Jones recently commented that Ali absolutely "did not transcend race" and that suggesting that he did is actually offensive. The talking point here is that suggesting that Ali was not a proud black man is completely offensive to the legacy and picture that Ali painted proudly with broad strokes.
I could go on, but for goodness sakes Ali himself is the same person that said that he refused to go to war because he would not enter a war to destroy the brown man when the black man was being destroyed right at home in Louisville, KY.
I found Bomani's take on it as clear a talking point I could find on the "new" Ali narrative and thought it should be shared.
Click below to listen: