2017 Washington Redskins Early Bird Mock Draft III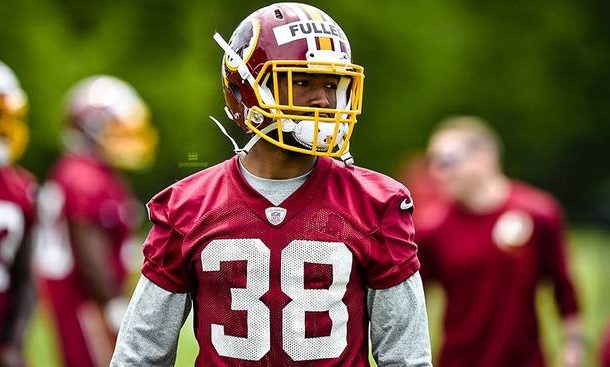 The Redskins are looking to build upon last year's success in which the team reached the playoffs. While the Redskins did not win the championship, they did shock the league and take a fourth seed.
What will happen next year? With the additions of Josh Doctson, Kendall Fuller and veterans like Josh Norman you would think the sky is the limit.
Let's take a look at the possible future draft picks as DraftP is back with his third installment of his early bird series.
Check out his 2017 Redskins mock draft below:

With this mock draft I'm still finding my way around this draft class. I'm using a variety of different media to form this draft but mainly Fanspeak's On the Clock, CBS sports and YouTube. Team needs DL, OL, RB, S, WR
1. Redskins: Jamal Adams S LSU

Rd.1, Pick 22. The Redskins select SS/FS Jamal Adams 6-1, 211 Lbs. Adams appears to be a solid 1st round talent that shows great instincts and superior physical abilities. Solid tackler, ball hawk, big hitter. Adams versatility allows him to play either safety position at a high level.
2. Redskins: Jehu Chesson WR Michigan

Rd. 2, Pick 54. The Redskins select WR Jehu Chesson 6-3, 207 Lbs. Chesson has great size and athletic ability, break away speed with the moves to match. The Redskins may have to move up to get this guy but he would be worth it. Chesson would be a great pairing of talent for the future of the team with Crowder and Doctson already in the fold.
3. Redskins: Corey Clement RB Wisconsin

Rd. 3, Pick 86. The Redskins select RB Corey Clement 5-11, 219 Lbs. Clement's stock has fell with some off the field issues last season but he is still a solid talent that should go much higher if not for the off the field concerns that come with him. He needs to have a stand out season to help rebound his draft stock. He is a solid runner with what looks like at least 4.5 speed. Show solid hands as a receiver but will need to work on pass protection in the pros. Has the potential to be a three drown workhorse type of running back.
4. Redskins: Christian LaCouture DT LSU

Rd. 4, Pick 117. The Redskins select DT Christian LaCouture 6-5, 307 Lbs. LaCouture is a solid space eater that can push the center back into the pocket. Not much of a pass rusher but a very good run stuffer. This makes him only a two down player in the pros. His value may drop into the later rounds if he can't figure out some pass rushing moves. Solid player could be Kedric Golston's replacement.
FLIP THE PAGE TO CONTINUE
MORE PICKS AFTER THE JUMP!
Pages: 1 2