2017 Washington Redskins Early Bird Mock Draft II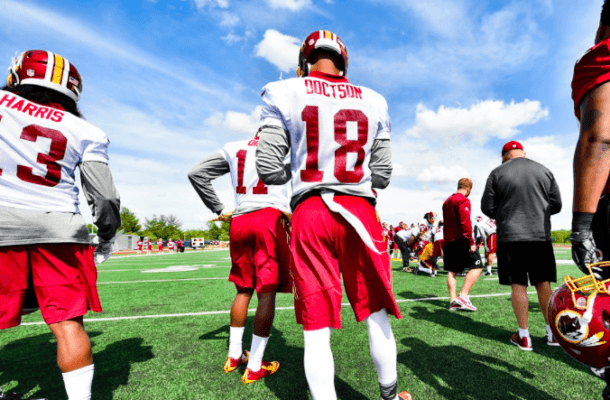 We are back with another mock draft. This one is again for the Washington Redskins. While the 2016-17 season has not started, it is still fun to project the different draft scenarios.
DraftP has once again dropped his thoughts on what he thinks Washington will do next year. It is early but you can appreciate the thought process behind each selection. We will see how it all pans out as the season goes on.
Check below to see the latest 2017 Washington Redskins mock draft:
This mock draft is more or less a tool towards getting a better understanding of the 2017 draft class. Redskins needs : DT, DE, WR, C, ILB, S, RB…
1. Redskins: Jamal Adams S LSU

Rd. 1, Pick 22. The Redskins select S Jamal Adams 6-1, 211 Lbs. Adams is a versatile safety with good size, very instinctive, always around the football, good ball skills and is a ball hawk.
2. Redskins: Dan Voltz C Wisconsin

Rd. 2, Pick 54. The Redskins select C Dan Voltz 6-3, 311 Lbs. Voltz has the size and strength the Redskins want for a starting center. Solid run blocker but needs work in pass protection.
3. Redskins: Corey Clement RB Wisconsin

Rd. 3, Pick 86. The Redskins select RB Corey Clement 5-11, 217 Lbs. Clement is a duel threat back that would be a very nice change of pace guy behind Mike Jones.
4. Redskins: Vince Biegel OLB Wisconsin

Rd. 4, Pick 117. The Redskins select OLB Vince Biegel 6-3, 246 Lbs. Biegel is a team leader high effort guy all good NFL teams want. Team first kind of guy. Blue chipper. Could play any linebacker position.
WAIT! This draft continues!
Flip the page for picks 5-7!
Pages: 1 2