Top 5 Kevin Durant Memes After Losing Game 7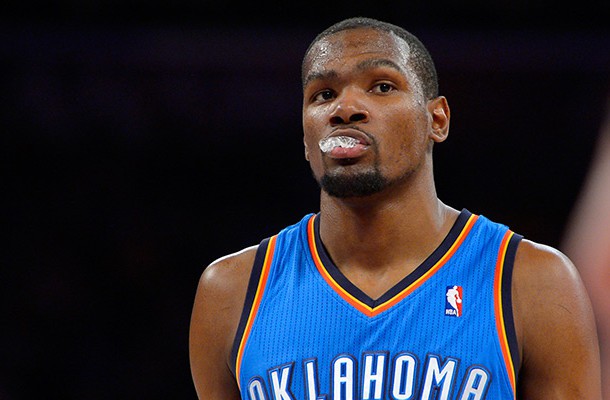 The Oklahoma City Thunder lost the Western Conference Finals 3-4 after being up 3-1 on the Golden State Warriors. There has been a lot of chatter online but it seems like most of the blame is on Kevin Durant. Durant shot 10-31 from the field in game 6, a home game in which the Thunder had the opportunity to close out.
Now that the Thunder are eliminated the internet is doing what they do… and that is shade the superstar at hand.
Here are the top 5 memes on KD:
Kevin Durant & Russell Westbrook right now. #Thunder pic.twitter.com/bi4LGfETwn

— NBA Memes (@NBAMemes) May 31, 2016

FLIP THE PAGE