Knowshon Moreno Planning Comeback with the Broncos?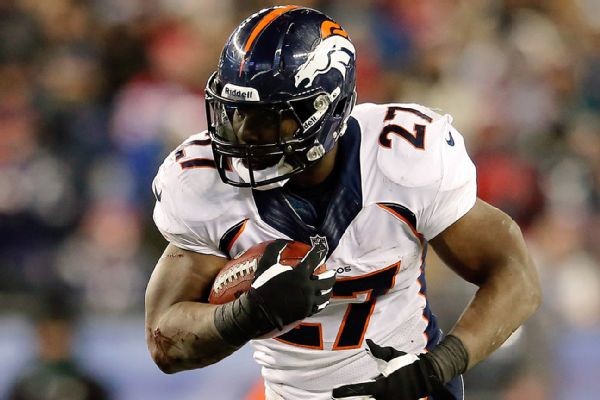 Former Denver Broncos RB Knowshon Moreno had a pretty bad break towards the end of his young career. Then on the Miami Dolphins, Knowshown tore his ACL for the second time and hasn't played a lick of football since.
That is unless he completes a comeback effort this summer. That's right, Moreno is looking to comeback to the NFL and is eyeing an opportunity to prove he's healthy and ready to contribute.
Possible destinations include Denver and Miami:

"I plan on coming back," Moreno told TMZ earlier this week. "I feel good. I feel healthy. I'm fully recovered. So I'm just doing the things I have to right now, just staying in shape and seeing where that goes."

Moreno was a star on Denver's record-breaking 2013 squad, totaling 1,586 yards and 13 touchdowns as a dual-threat out of the backfield. Never an explosive speedster, though, he couldn't afford to leave any of his talent on the operating table.

It's no surprise that Moreno is eyeing his two former teams as potential landing spots. Even if the Broncos and Dolphins lack an established star at the position, it's unlikely they will turn to Moreno barring a training-camp injury this summer.

-NFL.com
Should the Broncos sign Knowshon Moreno? There really is no harm in this. At the very least it will create competition for rookie Devontae Booker.