#KD2DC: See How Kevin Durant Looks in a Wizards Uniform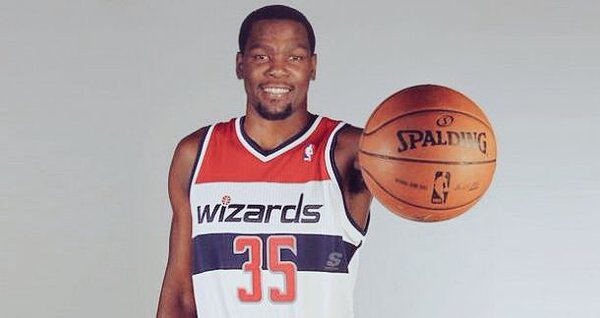 The Oklahoma City Thunder's season is officially over thanks to the Golden State Warriors. And do you know what that means? KD2DC is back on!
That's right. The Kevin Durant to Washington Wizards story is a thing again. It is always fun when a player has the option of playing in front of his home fanbase.
For all intents and purposes, KD has shown zero interest in playing for the Wizards but never say never. Until the ink is dry on a new contract we can all hope.
Here's how Kevin Durant would look in a Wizards uniform if he signed:

All credits to the appropriate artist.
Do it KD! Think about the children. Think about Wale.
#KD2DC