Here's Why Sam Bradford Wasn't Traded to Denver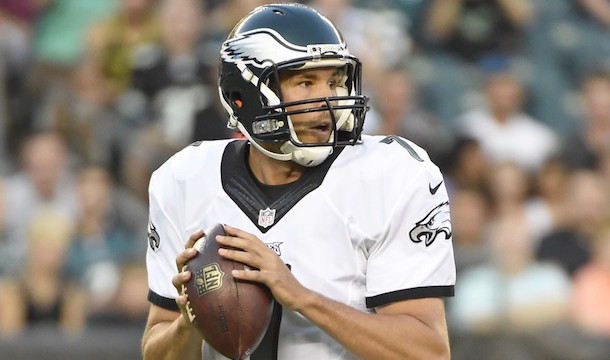 Put some respek on Sam Bradford's name. At least that's what Tom Condon, his agent, wants you to do.
Condon recently hit the media trail to explain why his client was ready to make a business decision and force his way out of Philadelphia during the 2016 NFL Draft. Obviously plans have changed and Bradford is pretty much stuck where he is but it is interesting to hear what happened the moments after the Eagles officially drafted Carson Wentz.
Bradford attempted to get himself traded to Denver but the Eagles weren't able to make it happen:
"When [the Broncos] couldn't make a deal and then drafted the quarterback in the first round, at that point they are no longer interested in Sam," Condon said. "And so our next best move is for Sam to go back to Philadelphia and learn the system, play like he's capable, and I think play really well this year and potentially next year, and then be available for either trade or free agency."

-PFT
Sam ain't going to say it no' mo. Put some respek on his name. All tree of ya'll.